Fishing Swim – Magic Abyss
"Magic Abyss" can accommodate one angler and up to a maximum of three fishing rods. This swim is characterised by average depths of 3 to 4 meters. A small shallow bay (1.50 – 2.00 meters deep) at the right hand side is often frequented by carp, especially in the spring.
We recommend that you fish this area with one fishing rod only at a time to avoid reducing your chances of a bite. In the spring, to make the most of your experience we recommend to fish the margins near the swim, at distance of up to 10 rod lengths or the far margins of the small bay to the right.
Throughout the year, good hot spots are located within the distance of 20 rod lengths cast in the direction of swim "Beach".  There is also the deepest area on the lake with a depth of up to 5.0 m in this swim.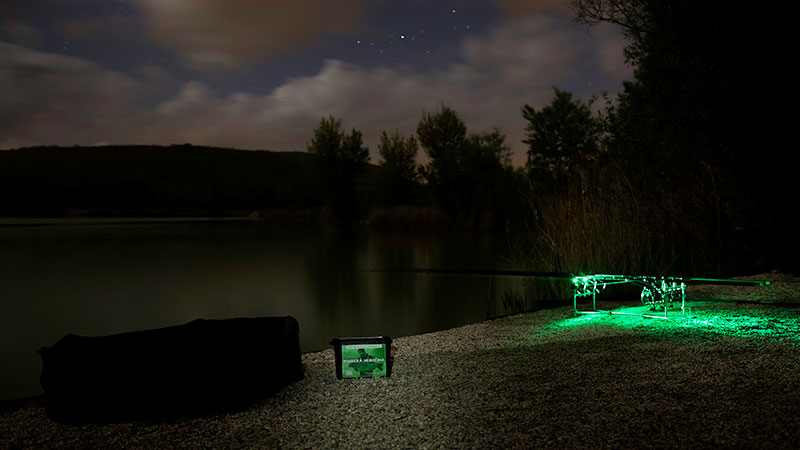 | M | T | W | T | F | S | S |
| --- | --- | --- | --- | --- | --- | --- |
| | | | | 01 December 2023Zatvorené | 02 December 2023Zatvorené | 03 December 2023Zatvorené |
| 04 December 2023Zatvorené | 05 December 2023Zatvorené | 06 December 2023Zatvorené | 07 December 2023Zatvorené | 08 December 2023Zatvorené | 09 December 2023Zatvorené | 10 December 2023Zatvorené |
| 11 December 2023Zatvorené | 12 December 2023Zatvorené | 13 December 2023Zatvorené | 14 December 2023Zatvorené | 15 December 2023Zatvorené | 16 December 2023Zatvorené | 17 December 2023Zatvorené |
| 18 December 2023Zatvorené | 19 December 2023Zatvorené | 20 December 2023Zatvorené | 21 December 2023Zatvorené | 22 December 2023Zatvorené | 23 December 2023Zatvorené | 24 December 2023Zatvorené |
| 25 December 2023Zatvorené | 26 December 2023Zatvorené | 27 December 2023Zatvorené | 28 December 2023Zatvorené | 29 December 2023Zatvorené | 30 December 2023Zatvorené | 31 December 2023Zatvorené |